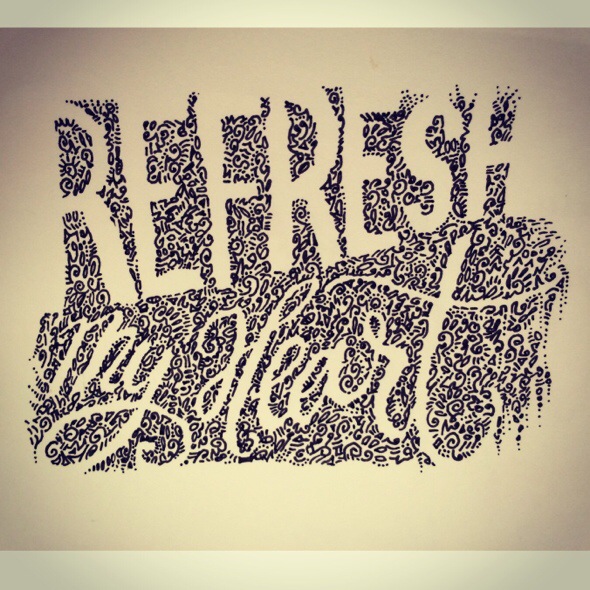 Another song that got stuck in my head (like this one the previous week).
I'm not sure the composition is as well done as it would be if I got to go on my trusty mac and play with it a bit more. On the other hand, I'm liking the looseness I'm achieving doing all this by hand. I can see more confidence in my lines & doodles with this practice to just go with the first draft.
It's like how sometimes, the first draft in the sketch always seems to have more magic than the redrawn 'proper' final version. You know what I mean?
Anyway, I digress. This song. Yes. It got stuck in my head. But I didn't mind.
I needed to the reminder to reset my mind and heart after long days of busy chaos. Plus it was a song that really helped me connect spiritually during my praying-having-a-cuppa-with-Jesus time.
How are you resetting your mind and Refreshing your Heart?